<![if !vml]>

<![endif]>


I've made this page without copyright protection in case you'd like to ad a banner to your website. Just click on your right mouse button and press "save"..
Perhaps you'd like to use the html codes if you have little webspace. I've resized the banners in the html codes already, so they won't take up a huge amount of space on your website.
All you need to do is copy and paste these codes.
If you'd like me to add your URL to my page, feel free to email me..

Deze pagina heb ik speciaal zonder copyright protectie gemaakt voor het geval dat je een banner wil plaatsen op je website. Druk op je rechtermuisknop en kies dan de "save" optie..
Je kunt ook de html codes van deze banners op je website plaatsen. Handig als je weinig webruimte hebt bijvoorbeeld! Ik heb de banners in de html codes al kleiner gemaakt zodat de banners niet zo groot op je website zullen zijn.
Je hoeft alleen maar de code te kopieren en te plakken.. :-)
Als je wil dat ik jouw URL op mijn pagina plaats, kun je me altijd emailen..
or the html code of the banner above: / of de html code van bovenstaande banner: <a href="http://www.fluffies.org" target="_blank">
<img border="0" src=http://www.fluffies.org/fluffiesombe.gif width="234" height="60" alt="www.fluffies.org - It's All About Parrots!"></a>
of de html code van bovenstaande banner: <a href="http://www.fluffies.org" target="_blank">
<img border="0" src=http://www.fluffies.org/fluffiesorangebannermoving.gif width="234" height="60" alt="www.fluffies.org - Alles over papegaaien!!"></a>



or the html code of the banner above: / of de html code van bovenstaande banner: <a href="http://www.fluffies.org" target="_blank">
<img border="0" src=http://www.fluffies.org/ppcbannerfluffies.gif width="88" height="88" alt="www.fluffies.org - It's All About Parrots!"></a>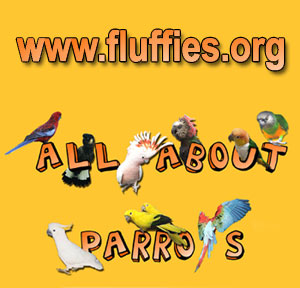 or the html code of the banner above: / of de html code van bovenstaande banner: <a href="http://www.fluffies.org" target="_blank">
<img border="0" src=http://www.fluffies.org/buttonfluffies1.jpg width="300" height="288" alt="www.fluffies.org - It's All About Parrots!"></a>

or the html code of the banner above: / of de html code van bovenstaande banner: <a href="http://www.fluffies.org" target="_blank">
<img border="0" src=http://www.fluffies.org/bannerfluffiesorangesmall.jpg width="350" height="123" alt="www.fluffies.org - It's All About Parrots!"></a>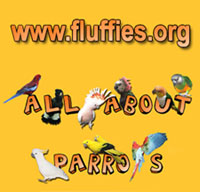 or the html code of the banner above: / of de html code van bovenstaande banner: <a href="http://www.fluffies.org" target="_blank">
<img border="0" src=http://www.fluffies.org/buttonfluffies1small.jpg width="200" height="192" alt="www.fluffies.org - It's All About Parrots!"></a>

or the html code of the banner above: / of de html code van bovenstaande banner: <a href="http://www.fluffies.org" target="_blank">
<img border="0" src=http://www.fluffies.org/nenyafluffies.jpg width="333" height="129" alt="www.fluffies.org - It's All About Parrots & my white Swiss sheperd dog!"></a>

Click here for more banners on my second banner page
Klik hier voor meer banners op mijn tweede banner pagina


---
www.fluffies.org
Copyright © 2001- 2005 All About Parrots & Alles over papegaaien
All About Parrots interactive & Alles over papegaaien interactief
All rights reserved. No content may be used or reproduced without the author's written permission